Welcome to Steve Geary Engineering Ltd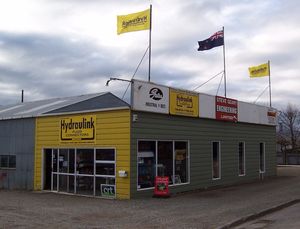 We are a General Engineering business established in 1987 by Steve Geary. As well as supplying parts & servicing local rural and business clientele, we are involved with site installation & maintenance at a number of plants including Alliance, Farmlands, Ravensdown & Dongwha. We also manufacture Auger Flighting for a wide range of applications nationwide.
Call in & see Steve or our Counterstaff for all your workshop or parts requirements.
Steve
Steve has been in the engineering industry all his life. He started his apprenticeship in 1970 with J.Johnson & Sons in Invercargill then transferred to Southland Frozen Meat & Export Co. Ltd Makarewa plant to complete his time & gain a Boiler Attendants Certificate.
He started his own business part-time in 1985, going full-time in 1987 and has never looked back.
If your wanting anything manufactured or repaired Steve is the man to see.
Noel
Noel is in our Parts Department & has been with the Company since 2014, having been in the Motortrade industry all his life he has a wide knowledge to assist you with your requirements.